Complimentary Skin Consultation in Jacksonville | Laser and Picosure Skin Rejunevation Treatment
Prior to beginning any treatment with LSS like Laser and Picosure skin rejunevation treatment, we encourage you to schedule a complimentary consultation. During this appointment, you will meet with one of our skin care experts to discuss your specific skin care goals. Our aestheticians will assess your individual dermal needs, and recommend a treatment plan that will lead to your desired results.

At your consultation, we'll recommend one or more treatments to get your skin clear, glowing, and confident. These may include any of the procedures detailed on this page. If you're interested in something that we don't mention here, please, peruse our website to learn more about all that we have to offer. If your questions aren't answered, get in touch with us to learn more about your skin care options – and find a path that's absolutely perfect for you.
Laser Genesis
Laser genesis is a non-invasive way to treat fine line wrinkles, large pores, uneven skin texture, and redness. Patients often describe the treatment as relaxing and therapeutic. Patients can expect to see subtle yet consistent results over a series of treatments. Laser genesis is available as a single treatment, but recommended as a package of five sessions. Packages include SkinMedica TNS Regeneration System.

IPL
IPL is a non-invasive approach to skin revitalization using Cutera's LimeLight. The procedure offers the advantage of improving skin tone and surface imperfections associated with aging and photodamage.

Read More
PICO Genesis Laser Skin Rejuvenation Treatment
Laser Skin Solutions Jacksonville offers PICO Genesis laser skin rejuvenation treatments for patients interested in improving the tone and texture of their skin and reducing unwanted pigmented spots like freckles, sun spots, and age spots.
Are you interested in learning more about how your skin can benefit from the PICO Genesis laser skin rejuvenation treatments offered at Laser Skin Solutions Jacksonville? Contact our office in Jacksonville Beach today for further information or to schedule a consultation with a member of our expert team!
Read More
Picosure Laser Revitalization
The PicoSure laser is more versatile than you think. While it provides superior tattoo removal, the PicoSure also excels at improving the overall appearance of aging skin. Just what could this laser do for you?
Reduce fine lines
Minimize enlarged pores
Lighten sun damage / brown spots
Tighten loose skin
Reduce redness
A healthy glow is a sign of youth – and it's one that your skin deserves. The PicoSure brings vitality back to your face by improving the effects of hormonal and sun-related pigmentation changes.
PicoSure Tightens, Lightens, and Smoothes Skin
Lasers play a major role in skin care because they allow for dramatic results without surgery or significant discomfort. The PicoSure exposes the skin to laser light, which reaches through skin's layers. The aging support structures perk up, responding to the energy.
As the body heals the area, damaged tissue is removed, and fresh collagen and elastin begin to grow. These skin tissues lead to smoother, younger-looking and –feeling skin.
After the first 3 treatments, we'll decide what's best for your skin going forward, based on its response. During treatment, you may feel discomfort or heat, but numbing will soothe the area. Post-treatment, there may be slight redness, discomfort, or tightness, but only for a short time.

The Pearl Procedure
The Pearl is a resurfacing laser that gently and safely treats signs of aging and damaged skin. The Pearl procedure reduces fine wrinkles with fewer treatments and less overall recovery than other technologies.
Read More

Pearl Fractional
Pearl Fractional is a fractional laser perfected for treating photodamaged skin in just one treatment. Pearl Fractional offers the best combination of patient experience and recovery time.
Read More
Laser Vein Removal
Don't let noticeable veins mar your pretty skin. Visible vein removal and reduction is available for small facial veins, leg veins (including large blue veins), and cherry angiomas. Vein treatment may be performed as a standalone session, or come as a package of three sessions.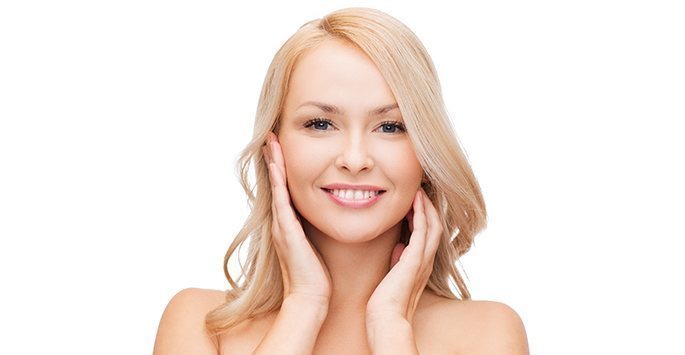 Tattoo Removal
Tattoos don't have to be forever. Fed up with bad ink? It's time to clear your skin for good – with state-of-the-art laser technology.

LSS Jacksonville is one of the only clinics in the area to offer a comprehensive spectrum of tattoo removal lasers. We hold our tools to the highest standards, and don't offer anything less than the best to our patients. Dr. Lezaic has over 14 years of tattoo removal experience, treating over 10,000 tattoos with her laser arsenal, and she's ready to tackle yours.In addition to extensive experience with Cynosure's PicoSure, we are excited to announce that we are the first practice in Florida to offer the Cutera EnlightenTM, making your tattoo removal even more effective than previously thought possible.
Read More
Laser Hair Removal
Problem hair shouldn't impact your daily life. If you've grown exhausted by waxing, plucking, and shaving, then laser hair removal will result in a long-lasting change. Both women and men seeking the reduction of body hair have found success with laser treatment. Laser hair removal is available for every area of the body. Single sessions are available, but you'll see ideal results with a package of five treatments.
For those seeking treatment across the body, multiple area hair reduction discounts are available.
CoolSculpting

Rigorous exercise routines, diet plans, and health shakes can do a lot to reduce excess body fat, but there are men and women who find them to be not enough on their own.
Certain areas of the body are more prone to the retention of fat than others and because of that, some patients turn to surgical treatments, but for those who cannot undergo surgery, we have multiple options.
Read More
Problem fat: we've almost all got it, and we all hate it. But no amount of dieting and exercise can tackle some of the most persistent fatty areas. Certain parts of the body seem to resist all manner of slimming solutions. Most patients with annoying fat don't need liposuction or other surgical treatments – that would be too invasive, and too extreme. What if we told you that you could take control of that fat, without any kind of surgery?

truSculpt is the answer to stubborn problem fat. If you've been struggling to shake certain areas of fatty tissue, just 1-2 treatment sessions will create a long-awaited change. Each treatment sessions lasts just one hour or less, and there's no downtime necessary. Treatment is possible at the abdomen, thighs, buttocks, flanks, and other problem regions with lingering fat. If you're ready to learn more, please visit our truSculpt page.
LSS Jacksonville is thrilled to introduce this new ultrasound treatment to our patients. Ultherapy utilizes ultrasound technology to provide a gentle, comfortable, and non-surgical lift to the skin.

Ultrasound energy bypasses external layers of the skin to access the interior, delivering the ideal temperature of sound energy to collagen structures. This kickstarts new collagen production. In the months after treatment, the body will leap into action, creating a fresh face that looks like your old self. The procedure is incredibly patient-friendly, with no downtime and minimal discomfort.
If you're ready to try Ultherapy for yourself, visit our Ultherapy page to learn more.
Skin Tightening
Skin Tightening Cutera Titan treatment effectively tightens loose and sagging skin. Areas ranging from the face and neck to the abdomen, arms, and legs can be safely treated for satisfying results. We typically recommend a package of three tightening sessions.
YOUR MINI FACE-LIFT
Treating specific zones will create a natural-looking, gentle facelift. This allows you and Dr. Lezaic to customize the overall results, focusing only on the areas you're interested in and controlling overall costs. We will do whatever possible to make your treatment affordable.
These zones include:
Full Face: Forehead, Upper Cheek, Lower Cheek, Perioral, Underchin
Full Face/Neck: Forehead, Upper Cheek, Lower Cheek, Perioral, Underchin, and Neck
Neck
Lower Face: Lower cheek, perioral, and Underchin
Lower Face/Neck: Lower Cheek, Perioral, Underchin, and Neck
Add on Décolléte to Any Above Service
We also offer an array of skin care products including:
All products from Alastin®
click to buy ZO® Skin Health products
Stratacel, Stratamed, and Strataderm products from Stratpharma®
Arnica Montana, Arnica-K Creme, Bromelain, and Arnica Sublinguals (for bruising) from VitaMedica®
Blinc Cosmetics
ZO® Skin Health
ZO® Skin Health is a revolutionary line of skin care products that are only available through medical professionals. ZO® Skin Health products contain specialized ingredients to remedy the appearance of age lines, pigmentation, acne, sun damage, and more! ZOⓇ Skin Health skin care products are distinctive for how they can safeguard your skin from sun exposure, treat large pores, provide hydration, and smoothen the skin through exfoliation. Learn how ZO® Skin Health can become a game-changer for your skin care needs!
GLO Skin Beauty Products
GLO skin beauty products are innovative solutions specifically created to help your skin glow! These products combine plant derivatives with additional restorative, nutritive, and antioxidant properties to help your skin look and feel healthy and energetic. GLOW skin beauty products are engineered to balance your skin and address cosmetic concerns such as signs of aging, pigmentation, and sun damage among others. Find out if GLO skin beauty products can grant you lustrous results during your consultation!
Just get in touch to learn more about any of these treatments! We look forward to bringing out the best in your skin.
Jacksonville Laser and Picosure Skin Rejuvenation Treatment